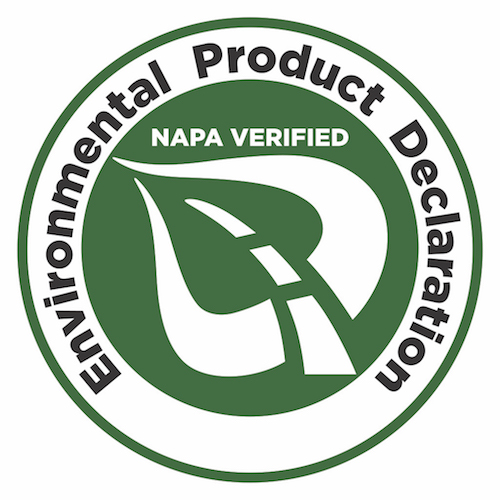 Welcome to the Emerald Eco-Label EPD Tool
Each company is required to designate a primary/technical lead. Prior to being granted access to use the tool, each primary/technical lead must watch two webinars and take and pass the corresponding quiz for each webinar. The webinars are Environmental Product Declarations: What they are and how to use them and How to Use Emerald Eco-Label, NAPA's EPD tool.
To access the EPD data gathering sheet that provides information on all data needed to complete an EPD, click here.
To access instructions for the Emerald Eco-Label EPD tool, click here.
Please note, you will need your NAPA username and password to receive a member discount for use of this tool. If you need credentials or for questions regarding use of the EPD tool, please contact Joseph Shacat.
Each EPD generated using this tool may be subject to a random audit. Each company must maintain or upload during EPD generation proper documentation of water usage, energy usage, and mix designs and supply them as needed to Trisight LLC. if audited.