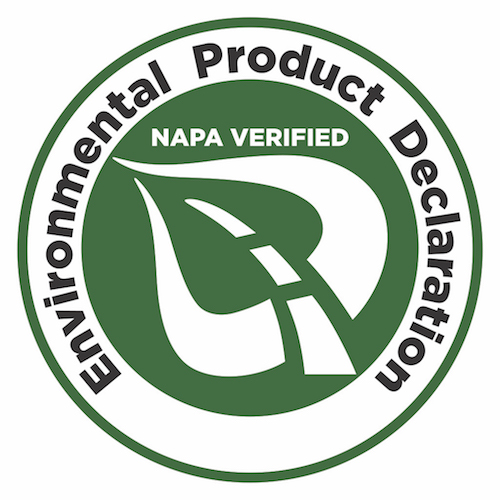 Welcome to the Emerald Eco-Label EPD Tool
Announcement
From May 8 to June 15, 2023, the National Asphalt Pavement Association is performing a nationwide greenhouse gas benchmarking program.
The goal of this program is to establish relevant industry averages for asphalt mixture EPDs that federal, state, and local agencies can use as the basis to pay for the differential cost or incentive when procuring lower embodied carbon construction materials under the Inflation Reduction Act.
To participate, please sign up or log in. There is no cost to participate in this program.
Each company is required to designate a primary/technical lead. Prior to being granted access to use the tool, each primary/technical lead must watch two webinars and take and pass the corresponding quiz for each webinar. The webinars are Environmental Product Declarations: What they are and how to use them and How to Use Emerald Eco-Label, NAPA's EPD tool.
Resources
Please note, you will need your NAPA username and password to receive a member discount for use of this tool. If you need credentials or for questions regarding use of the EPD tool, please contact NAPA.
Each EPD generated using this tool may be subject to a random audit. Each company must maintain or upload during EPD generation proper documentation of water usage, energy usage, and mix designs and supply them as needed to WAP Sustainability if audited.